Providing Top-Notch Nashua Car Service to Logan Airport
Say goodbye to the hassles of navigating traffic, parking concerns, and the uncertainty of getting to your flight on time. Welcome to Metrowest car service transportation from Nashua to Logan Airport. At Nashua car service to Logan Airport, we specialize in providing you with a seamless and comfortable journey that ensures you reach your destination on time.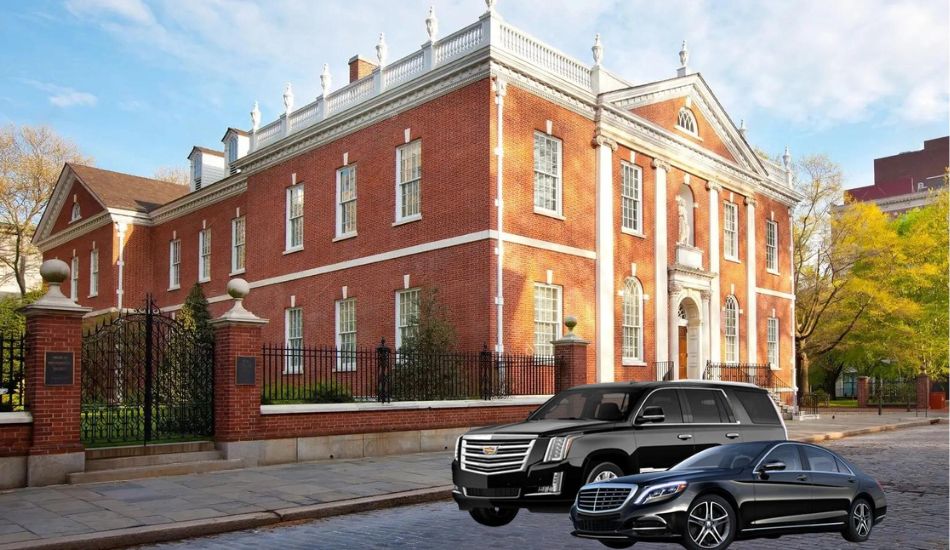 Nashua Car Service to Logan Airport
Choose Nashua to Logan Airport Car Service for a stress-free, luxurious, and reliable travel experience. Your comfort and satisfaction are our priorities.
Here are some compelling reasons:
Punctuality Matters
 We understand the importance of timeliness in travel. Our professional drivers are committed to punctuality, ensuring you arrive at Logan Airport with time to spare.
Luxury Fleet
Travel in style and comfort with our impressive fleet of well-maintained vehicles. From sleek sedans to spacious SUVs, our options cater to your needs and preferences.
Experienced Chauffeurs
Our skilled chauffeurs are not only experienced drivers but also courteous professionals who prioritize your safety and comfort throughout the journey.
Affordable Excellence
Enjoy premium car service without the premium price tag. We offer competitive rates that provide exceptional value for your money.
Affordable car service from Nashua to Boston
We've got you covered with a convenient and affordable option that gets you to Logan Airport on time and within your budget. We have a range of vehicles available for rent and airport transportation in Nashua, NH, all offered at affordable prices. You can pick the appropriate package and amenities that match your travel style. The price may vary according to your package. For any query, you can call us or email us on our website. Our 24/7 staff is there for your convenience.
Logan Airport car service Nashua, NH
Experience Logan Airport car service excellence in Nashua, NH. We deliver unmatched comfort, reliability, and convenience. Your journey to or from Logan Airport begins with us. Book your ride now and elevate your travel experience with our premium car service.
What is included in Nashua to Logan Airport Transportation
One-Way Transfer
If you require transportation from Nashua to Logan Airport or vice versa, our one-way transfer service provides a seamless and direct journey. We ensure you reach your destination comfortably and on time without difficulty.
Round trip
For a complete travel solution, our round-trip option covers both your journey from Nashua to Logan Airport and your return trip. This convenient package ensures reliable transportation for your entire travel itinerary.
Group Travel
Whether you're traveling with family, friends, or colleagues, our car service can accommodate group travel. Our fleet of vehicles ensures everyone travels together comfortably, making it memorable for group outings or business trips.
Reserve Now Nashua car service to Logan Airport
Book Now Nashua to Logan Airport car service is simple. Reserve, confirm and relax. Contact us via phone or email address to book your car service. Provide your travel details and we will take care of the rest of the things. Receive a confirmation of your booking, including driver details. On the day of travel, our professional chauffeur will arrive promptly to whisk you away to Boston Logan Airport.
Experience luxurious transportation and peace of mind. Make your reservation today and enjoy a stress-free journey from Nashua to Logan Airport with Nashua Car Service to Logan Airport. Your satisfaction is our priority! Contact us now to secure your spot and enjoy a seamless travel experience. Your journey begins with us!
Frequently asked Questions
Is MetroWest's Nashua to Logan Airport car service available?
MetroWest Car Service offers a convenient and reliable car service that connects Nashua to Logan Airport, providing a hassle-free transportation option for travellers.
How long does it take to travel from Nashua to Logan Airport?
Travel time can vary depending on traffic and other factors, but our experienced drivers always aim to get you to Logan Airport as efficiently
Is Metrowest car service in Nashua cost-effective?
Yes, MetroWest's Nashua to Logan car service is designed to be affordable while maintaining high-quality service standards.
Can I change my reservation or cancel it?
 We understand that plans can change at any time therefore you can cancel your reservation according to our cancellation policy for reservations.
How far in advance should I book the car service?
It's recommended to book your car service in advance to secure your preferred time slot, especially during peak travel seasons.