Are you searching for the Cheapest Car Service to Logan Airport that also provides the utmost luxury and reliability? Metrowest Car Service will fulfill all of your transportation needs. As the leading transportation company in Boston, we proudly offer the finest transportation solutions to BOS Airport. This ensures a seamless and comfortable journey for our valued customers. Dedicated to providing the best Logan Car Service in the Metrowest region, we maintain a high level of professionalism.
Air travel requires reliable and convenient transportation, so we've designed our services to cater to all your needs. Whether you're looking for the Cheapest Car Service to Boston Logan Airport, looking for a luxurious transportation experience, or simply need a trusted partner for your airport transfers, we've got you covered.
Logan Airport Car Services
BOS Best Luxury Airport Car Service
When affordability is your priority, look no further than our Car Service to Logan Airport. We take pride in offering competitive prices without compromising on service quality. Whether you require a ride to Logan Airport or a pick-up from Logan, our team is at your service, ensuring your journey is comfortable, hassle-free, and pocket-friendly.
Cost plays a significant role in your travel plans. As such, we offer the Cheapest Car Services to Logan Airport without compromising quality or service at all. Metrowest Car Service Boston Airport is committed to providing budget-friendly options for all your transportation needs. Our competitive pricing ensures you get the best value for your money.
No hidden fees or surprises. Our pricing is straightforward and transparent. You'll know exactly what to expect, with no unexpected charges. We believe in providing honest and fair pricing to all our customers, ensuring peace of mind during your journey. We always offer competitive prices to make your travel experience more cost-effective. Keep an eye on our website for seasonal discounts and special offers. We frequently update our promotions to allow you to save even more on your Logan Airport transportation.
Logan Car Service
Everyone wants a comfortable luxury ride, and we strive to make everyone's ride convenient. From the moment you book with us, you'll experience the difference. Our professional staff is dedicated to making your trip memorable and stress-free. Unlike other transportation options, we prioritize punctuality and reliability, ensuring you always arrive at your destination on time.
When you choose Metrowest Car Service, you're selecting the Best Logan Car Service at Bos Airport. We take immense pride in our service. This is evident from the moment you book with us until we drop you off at Boston Logan Airport. Our commitment to excellence sets us apart. Our team of professional drivers is highly trained, courteous, and dedicated to providing you with a top-notch travel experience. They have extensive knowledge of the Metrowest area and Logan Airport, ensuring a smooth and efficient journey. Rest assured, your safety and comfort are our top priorities.
We invest in a modern and well-maintained fleet of vehicles to maintain our reputation as the Logan Car Service. Our cars have all the amenities to relax and enjoy your Airport ride. Whether you prefer a spacious sedan, SUV, or luxury vehicle, we have the perfect option.
Luxury Transportation Service to Logan Airport
It is not about having fun all the time. Sometimes you have to go to Boston City for business affairs. However, you don't have enough time to drive your ride and it won't suit the meeting code as well. Here comes one of the finest and most professional traveling companies and our corporate traveling limos.
You can book cheap airport rides from Boston Logan and make an entrance to every meeting location like a boss. It is wise to let your rivals and business associates know that you are not adept at doing business. However, you have a classy choice when choosing Luxury Logan Airport vehicles. For one of your critical business meetings, you have to fly in 2-3 hours and you have no idea how you will get there before the boarding procedure ends. We can take you in a black taxi limo to Logan Airport without delay. Our Boston Logan Airport car transportation is all you need to book now.
Our luxury car transportation service to Logan Airport is the perfect choice for those who seek the ultimate in luxury. You can feel comfort and sophistication while enjoying the convenience of private travel. Metro West Car Service to Logan Airport offers a fleet of high-end vehicles perfect for special occasions, corporate travel, or simply treating yourself to a luxurious journey. With our luxury service, you can rest assured that your every need will be met. From complimentary beverages to in-car Wi-Fi and entertainment options, we go the extra mile to make your trip memorable. Indulge in our luxury transportation service and arrive at Logan Airport feeling like a VIP.
With our BOS Airport transportation service, you can forget the hassles of parking, traffic, and navigating unfamiliar roads. Our experienced Logan Airport chauffeurs will handle everything, allowing you to relax and enjoy the journey. Whether you're heading to Logan Airport for a business meeting or a special event, our luxury car service will exceed your expectations.
Boston Logan Airport Car Service
Metrowest Car Service is your trusted partner for all your transportation needs to and from Boston Logan Airport. We provide seamless and reliable transportation services that ensure you arrive at the airport comfortably and on time. Our dedication to excellence and customer satisfaction is unmatched in the MetroWest area.
We also specialize in Boston Logan Airport Car Services, serving travelers across New England to and from Logan Airport. We're the preferred option for time and convenience-lovers. Whether you prefer sedan cars, stretch limousines, SUVs, Sprinter VANS, or even bus services, we have many vehicles to accommodate your needs.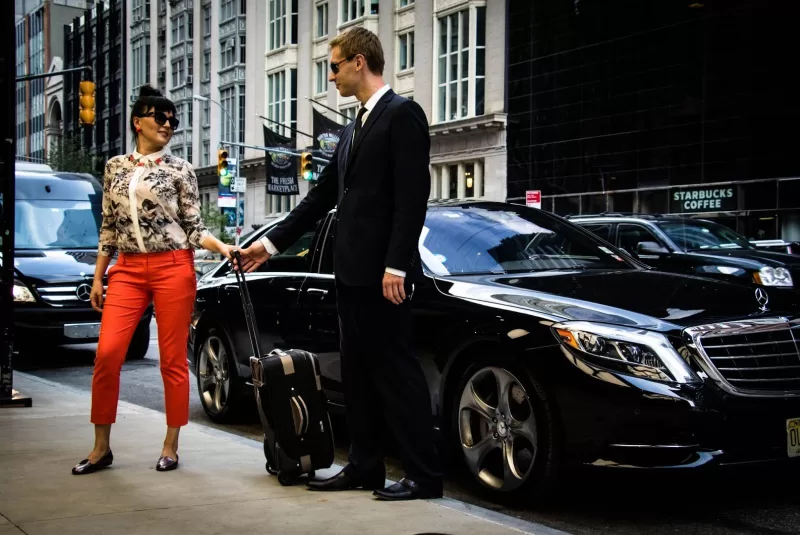 Providing fast and reliable transportation services in the Boston, MA, area is something we are committed to doing, as finding the right transportation can be challenging. You can choose the vehicle that suits your requirements, ensuring your journey aligns with your preferences and strengths. For group travel, our shuttle service is cost-effective and comfortable, guaranteeing a pleasant experience. At Car Service to Logan Airport, we offer competitive rates that cater to your needs in every aspect.
Your safety and satisfaction are our top priorities, which is why we only employ professional, licensed chauffeurs with impeccable records. Our chauffeurs are not just drivers; they are your knowledgeable and friendly companions on your trip.
We offer the Cheapest Car Service to Boston Logan Airport without compromising on quality.
Count on us for punctual and efficient service, 24/7. Enjoy comfort and elegance with our Luxury Transportation Service to Logan Airport.
Our drivers are skilled, courteous, and dedicated to providing the Best Logan Car Service.
Travel schedules don't always align with regular business hours. That's why our Boston Logan Airport Car Services in boston MA is available 24/7, 365 days a year. If you have an early morning flight or a late-night arrival, we are here to serve you. Simply book your ride, and we'll pick you up whenever you need us. Booking your ride with Metrowest Car Service in Logan Airport is a breeze. You can make a reservation through our user-friendly website or by calling our customer service team. We offer flexible booking options to accommodate your specific requirements and ensure a stress-free experience from start to finish.
Metro West Car Service is known as the best company for providing a travel experience that exceeds your expectations. We have the perfect airport transportation solution for you if you're traveling for business or pleasure. Book your ride with us today and get a convenient yet affordable ride and luxury when traveling to Boston Logan Airport.
Why Choose Metrowest
Car Service to Logan Airport?
Yes, MWCS Logan Airport has shuttle services available. BOS Airport offers a shuttle service called the "MWCS Shuttle" that operates between the terminals, parking lots, and the Rental Car Center. Additionally, shuttle services connect Logan Airport with nearby hotels and transportation hubs.
Absolutely! Metrowest Car Service in Logan Airport (MWCS) provides reliable and convenient transportation to and from Logan Airport. You can book our transportation car services in advance. Our professional drivers will be waiting for you at the designated pick-up area, ensuring a seamless and comfortable journey to your destination.
It is generally recommended to arrive at Logan Airport at least 2 to 3 hours before your domestic flight departure time. For international flights, arriving 3 to 4 hours early is advisable. This allows ample time for check-in, security screening, and delays.
When considering the level of service, comfort, and reliability of Metrowest Car Service to Boston Logan Airport, it is often competitively priced compared to local taxis and limousines. Prices may vary based on the type of vehicle and specific services you require. However, many travelers find car services near me a cost-effective and superior option.
The most expensive alternative to a local taxi at Logan Airport is typically hiring a limousine service or a luxury black car service. These options are known for their elegance, spaciousness, and additional amenities. While they offer a premium travel experience, they come at a higher price point than regular taxis or car services.
Whether you should bring a car to Logan Airport depends on various factors, including your preferences, travel plans, and the duration of your stay. BOS Logan Airport offers extensive parking options, both onsite and offsite. If you prefer your car at the airport, you can explore these parking facilities. However, it's essential to consider parking fees, availability, and potential traffic congestion. Alternatively, you can opt for the convenience of a car service like Metrowest Car Service. This eliminates the need to worry about parking and traffic, ensuring a stress-free and comfortable journey to and from the Logan airport.