Want to ride in a luxury black car & limousine in Metrowest? Metro West Limo & Car Service will help you. In addition to meeting all your travel needs, we ensure you have a pleasant ride while exploring the Near By Town. Our professional chauffeurs ensure a safe and enjoyable tour. Our passengers' satisfaction is all that matters to us. Metrowest Car Service to Boston Logan Airport also offers passengers other facilities, making it a complete package.
Metro West Car Service
Affordable private car services can be very difficult to find. Our transportation company in Massachusetts is the state's company. Luxury black cars with courteous chauffeurs are available 24/7.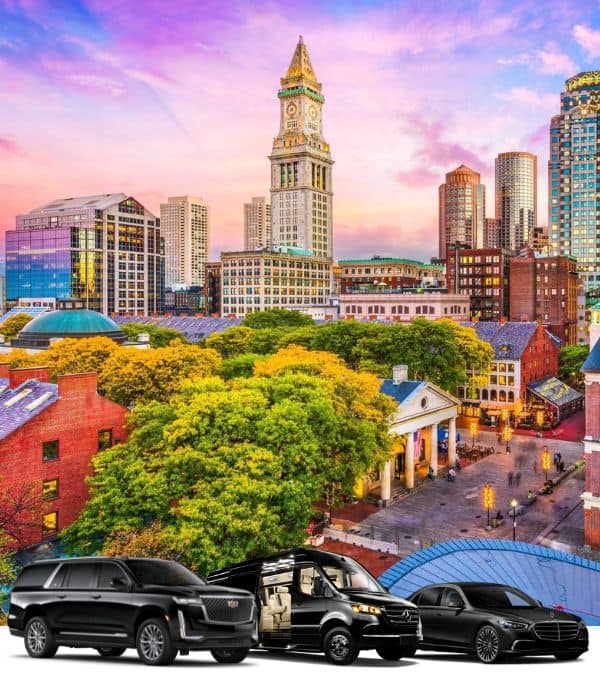 Airports or seaports, company meetings or social events – wherever you need to travel to or from, MetroWest Car Service in Boston has the vehicles and chauffeurs to get you there on time and in style.
OUR CHAUFFEUR DRIVEN VEHICLES
All of our vehicles are clean and sanitized daily and come with phone chargers and complimentary water.
No matter what the occasion is, MetroWest
Boston Car Service
can provide the perfect limousine to suit any occasion.
Why Do People Choose MWCS?
Providing luxury ground transportation services in and around Massachusetts, New England, and beyond, MetroWest Car Service is the transportation industry leader in chauffeured limo & ground transportation. We provide transportation to and from BOS Airport, on a night out, or to a foreign or domestic final destination.
I need to know where to find the #1 black car service in MA. Metro West Car & limo Service is reliable. Professional chauffeurs provide efficient pickups and drops in the Metrowest. Our Black Limo Service leaves a lasting impression on Massachusetts passengers. With numerous door-to-door cars, luxurious coaches facilitate group travels. Our limo service near me offers reliable transportation service, which never compromises passenger safety and satisfaction. Private limo & car services are expensive. Metro West Car Service breaks the myth about luxury private transport.
MetroWest Car Service, passenger app includes a range of popular and innovative features that make booking, chauffeur tracking, quotations & payments convenient, hassle-free, and uncomplicated.
Book For Now

MetroWest app lets you Locate & Book the nearest car that will take you from anywhere to everywhere in no time.

Book For Later

Travel later and we will confirm your pick-up accordingly to give you an awesome travel experience.

Upcoming Reservations

Whatever might be your future reservations for any car service, all show up in this section of the app.

Past Reservations
View a record of your past reservations carrying the duration, rate, chauffeur's name along with date & time .

Book Rides On the Go with MetroWest Car Service, available World Wide.
Frequently Asked

Questions
What does Metro West Limo & Car Service offer?
You can travel in a comfortable and wonderful manner with Metro West car services. They are highly skilled at their work. In Massachusetts, they can provide you with a luxury black car service. Our Affordable Limo chauffeurs are there to make your travel experience enjoyable.
Is it worth booking a car service?
Indeed, having secure transportation while traveling is critical. You will not regret booking our black car service. Metro West Car Service serves our customers 24/7 so they can enjoy the trip without worrying about car service.
Are limo Services in MA Expensive?
It depends on the journey, how far you want to travel, which type of vehicle you want, and what kind of service you select. But the experience you will have is breathtaking.
What is the Reason to Reserve a Transport Service Near Me?
Luxury and affordable car services are the main reasons why customers search for a car service near me, which is why people book cars from us. Also, our high-quality vehicles and professional car chauffeurs will make your journey beautiful. Get the best car service from us today and have a great experience.
How to book a reservation for MetroWest Limo & Car Service?
Looking for a top-notch car service? Click on to our website or call us now to reserve your car service. It is one of the best limo & car services. Contact us today (877)-693-7887 to experience Metrowest's premier transportation services.
Online quoted price was to Ayer from Logan. Just before being picked I asked Justin Beech, the pilot on the road, if he could take detour via Malden to drop off My son on our way. He gracefully agreed. He waited for us at Limousine parking lot with out a bath room break. He had bladder pressure built by the time we reached Malden. Tried to relieve at a gas station and near by Dunk-in. No luck. Bath rooms were closed. Still he maintained his cool posture and piloted us home in Ayer. To my surprise quoted price was billed. Great company and our great pilot Justin!
I ride with Metro West for work on a regular basis. Every driver I've had has been courteous, punctual and friendly. Booking is incredibly easy, and they're very flexible if things change with flights. I'd highly recommend them.
Always a pleasure.. driver was very polite. Thanks Again.
Institutes &
Associations