Want to explore the Boston city in a black deluxe vehicle? You will be taken care of by Metro West Boston Limo Service. In addition to seeing to all of your trip specifications, Metrowest Boston Black Limo make sure you enjoy the journey while visiting Boston. A tranquil and pleasurable journey is guaranteed by our expert black Limo chauffeurs. Our customers' happiness is everything to us. In order to provide a comprehensive service, Metrowest Limo Service also provides additional amenities.
Boston's Best Limousine Services
Finding premium transportation in Boston is undoubtedly difficult. It is our goal at Boston Limousine Services to provide you with the best black vehicle rental services in Boston. Elegant Boston black Limo with polite Pro Limo chauffeurs are available around-the-clock and provide affordable service.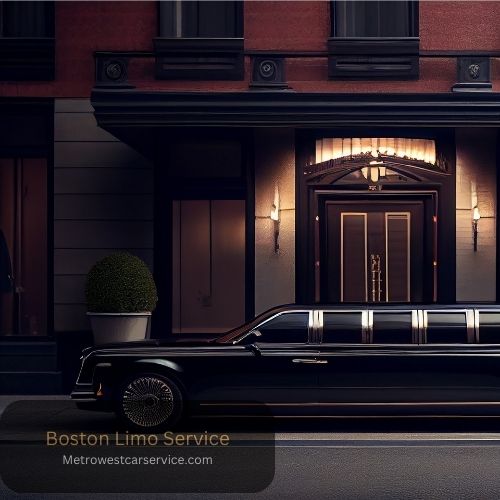 Looking for an opulent black limousine service from MWCS? Our Boston Black Limo Services prioritises our clients' comfort. Smooth travel is made possible by elegant fleets with exquisite amenities. Metro West with Boston luxury vehicles service offers a pleasant experience instead of other modes of transport vehicle providers in Boston, Massachusetts. Passengers' requirements will determine which luxury limousine ride is chosen. Our Boston fleet, which includes a variety of limousines and coaches, is comprised after understanding your travel requirements. Premium transportation and knowledgeable Boston Limo drivers provide secure and enjoyable travel. Our courteous black limousine chauffeurs in Boston entertain our guests. Boston limo cabs for hire are always available.
Executive Boston Limo Service
Our Executive Boston Limousine Service drivers at Metrowest Car Service are all well-dressed professionals devoted to excellent service. When you reserve an executive limo boston with our company, you can always expect A+ attention. You'll never be disappointed, either. Our Chauffeurs are safe and trustworthy, but they're also experts at navigating the city and nearby areas. A Metrowest limo Service driver knows Boston's ins and outs like no other.
Boston Corporate Limousine
Do you have any corporate meetings that require you to travel to Boston, MA? Or is there any recreational reason behind your plan? Whatever the reason is, you must be looking for the best corporate limo services in Boston for it. If you are searching for the most reasonable corporate limo provider company surrounding the Boston area, take limousine service from MetroWest. Enjoy your trip to the maximum.
Luxurious Fleets With Pro Limo Chauffeurs
Various luxury fleets are always available to take your trip with our Limo service Boston, MA, so you can enjoy your trip without worrying about anything. Our rides are luxurious and comfortable so you can relax in the back seat and enjoy your journey. Customers can choose any ride they like for their trip. Therefore, they can choose the one that ideally fits all their needs and desires.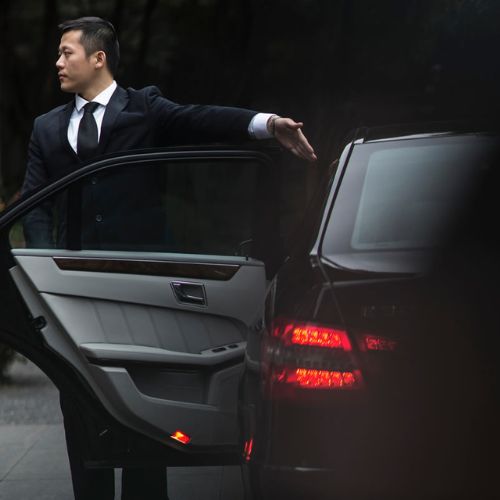 Limousine Servies Near Me
When it comes to finding impeccable "limo services near me" in the vibrant city of Boston, look no further. We offer a premier fleet of luxury vehicles coupled with exceptional customer service to ensure a memorable experience for every client. Our commitment to punctuality, professionalism, and attention to detail sets us apart in the competitive transportation industry. With our extensive knowledge of the Boston area, Metro West Pro Boston Limousine chauffeurs navigate the city's bustling streets easily. This provides a seamless and efficient travel experience. Whether it's BOS airport transfers, corporate events, weddings, or special occasions, our Boston Area limo services cater to a wide range of needs. Our fleet comprises a diverse selection of well-maintained vehicles, each equipped with the latest amenities and technologies, ensuring comfort and convenience. Discover the epitome of luxury and reliability with our top-notch limousine services near Boston.
Boston's #1Black Limo Rental
Reliable luxury transportation makes it easier to provide the finest black limousine rental service. Boston, Massachusetts, is seeking an upscale limo services? Why not look into alternative MWCS Boston's Black Limo rental services? Given that Metro West Limousine Services is your preferred transportation option. We can deliver dependability, contentment, and security thanks to our years of experience. How about the Luxury Black Limo service in Boston, MA? Think about Metro West Limo Services Near Me immediately.
A Boston town Black Limo can accommodate 3 to 4 passengers for business conferences and other events. You are in for a calm ride to a special workplace function with plush, luxurious leather seats.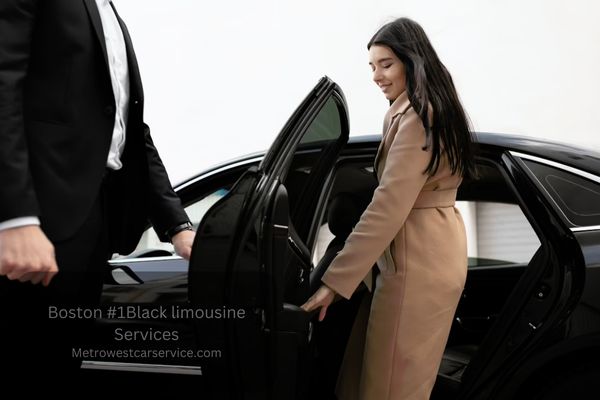 Luxury Limousine Services In Boston
You dislike being delayed for meetings, company dealings, and other professional occasions. Arrive in luxury with Boston's #1 Limousine Service. We guarantee that you will avoid traffic and reach your destination on time with punctual and competent drivers. We have chauffeured transportation that can take you anywhere.
Since our drivers select the safest and most practical routes, you won't have to worry about luxurious transportation or inconveniences during your trip. Our vehicle fleets are also accessible through a variety of pick-up and drop-off locations across North East Boston, which is part of our services. Aren't we adding that we can host groups of different sizes? Metro West Boston Luxury Car & Limo Service metropolitan rides provide four different luxury vehicle classes so everyone in the group can select the most appropriate and suitable ride. Additionally, you can count on our knowledgeable team to safely transport you on both one-way and back-and-forth excursions.
Wedding Limousine Services In Ma
You need a Black Limo service in Boston,Ma that can satisfy your transportation needs on this important day of your life.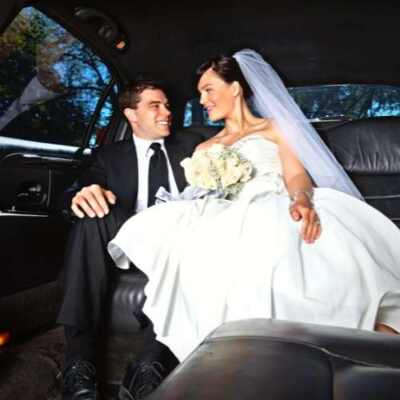 Whether you need an elegant sedan or limousine to transport just the newlyweds or a bus for a group of wedding guests, MetroWest Car Service can handle all your wedding ceremony transportation needs. With our fleet of luxury sedans, regular limousines, extended Hummers, stag and spinster party buses, and busses in Boston, we can handle any size wedding. Ask one of Metro West Boston wedding transport personal assistants for help with your wedding travel. As we have vast experience in arranging transportation for nuptials, we would be honoured to assist you with the transportation arrangements.
Hire a Wedding Limo for Your Closed Ones
Our opulent wedding fleet includes specially designed Cadillac limos in Boston. These limos are the most suitable mode of transportation for the bride and groom to realise their ideal world. One of the main advantages of choosing a wedding limo service in Boston is the ability to transport a large group of people. This is done in a vehicle equipped with entertainment and party features. Because we offer stretch Hummers, party buses, SUVs, coach services, and luxury cars that will make your big day unforgettable. By hiring a luxurious party bus for your wedding party, you can easily ensure no guest is forgotten and no one arrives late. Limousine services for weddings For your special day, Boston has the most luxurious luxury wedding fleet. From elegant custom Cadillac limos to chic SUVs and sedans that make for opulent charters for relatives and acquaintances, it has it all.
Concert & Event Transportation In Boston
Metrowest transportation limo Service is your "ticket to ride" whether you're traveling boston to Xfinity Centre for a summer music, Fenway for a baseball game, The Boston Garden or Gillette Stadium to see your favourite New England teams, or a production in the Theatre District! You won't have to worry about parking because we'll transport you comfortably and formally to and from your function. Boston Concert Transportation From Boston and the majority of Eastern Massachusetts towns, we provide limos, party buses, and more to
Xfinity Centre in Mansfield, Massachusetts
Boston's TD Garden
Foxborough, Massachusetts' Gillette Stadium!
Faq's
Q: What shade ought a wedding limousine to be?
A: Most wedding planning takes months since a comprehensive strategy needs to be established to ensure everything runs according to plan. Everything has been properly planned. Out of all the colours available for wedding conveyance and event rental limos, black and white have a tendency to stand out. Therefore, these hues are largely used by agencies. Both hues have advantages.
If you want to add contemporary elegance to your wedding celebration, a black wedding limousine is your best bet. The white limo is appropriate if you want the traditional, opulent ceremony with a white limo on your wedding day. Both colours will make your lucky day even more spectacular.
Q: When I step off the plane, how do I locate my ride?
A: The driver will give you their phone number when you're getting off the plane so you may contact them if you have trouble finding the limo parking spot or run into problems inside the terminal. Please visit our Metro West Car Service website for more details on the collection process, identifying the chauffeur, and limo parking areas.
Q: How harshly should I discipline my kids when they make messes?
A: $300 minimum will be charged for any vomiting, excessive spills, or smoking-related damage.
Q: What is the benefit of limo in Boston?
A: For special occasions, corporate events, or airport transfers, Metro west Boston limo services provide a stylish and reliable mode of transportation. A professional chauffeur ensures passengers arrive at their destination in style and hassle-free.
Q: Do people still use Black Limousines?
A: Yes, people still use black limousines. While the range of available limousine colors has expanded over the years, black limousines remain popular and are often associated with elegance and sophistication. They are commonly used for various events, including weddings, proms, corporate functions, and VIP transportation.
Q: What are limousine services?
A: Limousine services encompass a range of transportation solutions provided by professional companies. These services typically include chauffeur-driven luxury vehicles, such as sedans, stretch limousines, SUVs, or party buses. Luxury Black Limo services cater to diverse needs, including airport transfers, corporate transportation, weddings, proms, sightseeing tours, and other special events.
Q: Does MWCS Boston Limo Service offer special Services for Events or Occasions?
A: Metro West limousine service in Boston offers special services for special occasions. These services are tailored to meet the specific requirements of clients celebrating weddings, anniversaries, birthdays, proms, bachelor or bachelorette parties, and other significant milestones. Special services may include decorations, red carpet treatment, champagne or beverage offerings, and customization options to create a memorable experience.
Q: What is so Special about Traveling in a Limo?
A: Traveling in a luxury limo offers several special aspects that enhance the overall experience. Limousines create a sophisticated and relaxed environment for passengers. Additional features like plush seating, entertainment systems, privacy partitions, climate control, and complimentary amenities contribute to a memorable journey. Furthermore, the professional chauffeur service ensures a smooth and stress-free ride, allowing passengers to focus on their comfort and enjoy limousine exclusivity.
Q: What is the difference between a limo and a limousine?
A: Generally speaking, there is no difference between a limo and a limousine. "Limo" is a shortened form of "limousine" and refers to luxury vehicles with extended cabins, driven by professional chauffeurs. Both terms are interchangeable and refer to the same type of vehicle. Metro West Car Service Provide First Class Limo Service In Bostom,Ma.