Look no further than limo service Hartford for a posh and practical transportation choice in Hartford, Connecticut.
While there are many options for ground transportation in and around Hartford, Limo service in Hartford is by far the most luxurious and stress-free way to travel. Whether you're in Hartford town for business or pleasure, Hartford Limousine Service CT will get you where you want to go in style. With a fleet of late-model town cars, SUVs, and stretch limousines, they have the right vehicle to match your needs. Metrowest Car Service is the only company you need to call for all your transportation needs in Hartford CT.
Hartford Airport limo Service
MECS are recognized for offering the most affordable airport limo services in hartford while also providing relaxing, trendy, and immaculate VIP travel. It can be very stressful to travel to and from the airport. You are able to make reservations online at Airport Limo Service Hartford, CT. To ensure a pleasant ride, we provide a support team that is available around-the-clock and simple booking tools.
Are you looking for a special elite experience at an international airport? Meet & Greet is above and beyond the typical airport service, making it the right personalized VIP finish for you and your guests to enjoy. At baggage claim or another prearranged location, the chauffeur will greet you with a placard that clearly indicates your name. He will assist you with your things and accompany you there, saving you the stress of locating your vehicle.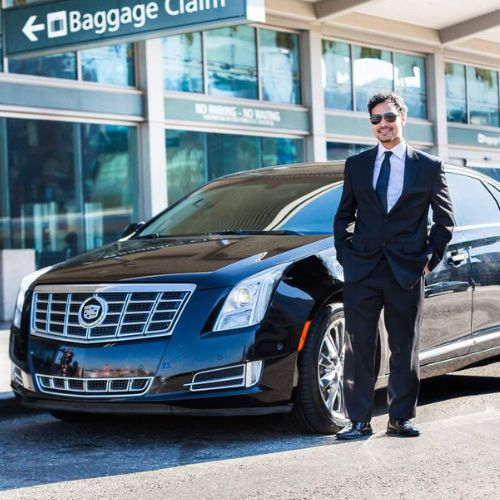 Wedding Limousine Service
Oh, you want a traditional or vintage bridal vehicle for your memorable occasion? We provide a range of famous wedding limos for rental along with our stretched limos, Jeep Limos, all perfectly maintained and displayed. An elegant, classy specialty limo is the right vehicle to transport a bride and groom. Our limousine cradles you in a cozy, opulent nest from the ceremony to the reception venue in order to get you ready for an evening of dancing with your new spouse.
Corporate Transportation Service Hartford
Use Corporate Transportation Limousine Service Hartford CT to leave an excellent impact on customers and potential employers. Our high-end fleets exude professionalism and provide a comfortable setting for work while on the go. Metrowest Car Service's key goals are punctuality and dependability, which ensure flawless transport options for all of your business needs.
We provide you with a quick and easy way to explore the city. Book an appointment with our team so you can see your favorite musicians! We aim to provide you with the finest service available and handle all of your travel requirements. Our fleet of posh vehicles makes it simple to select a service that works for you.
Luxurious Road Trip with Black Limousine
Hartford Limo car Service CT puts your safety first. Our cars pass through routine maintenance and safety inspections to guarantee safe travel. Throughout your trip, you may travel in confidence knowing that we abide by all applicable laws and licensing standards.
Avoid taking the easy route when Hartford Limo Service can make your trip memorable. Make a booking by contacting us immediately, and we'll work with you to plan a trip that meets your requirements. We are committed to providing the finest luxury extravagant travel for any special occasion, including marriages, proms, milestones, and others.
Connecticut's top premium transportation service, Limo Service Hartford, set out on a voyage of finesse and magnificence. We are experts at providing top-notch service, unparalleled comfort, and preserving precious recollections of your special events.
At our Limo Service we believe that everyone should be able to experience luxurious travel without compromising on care standards. We offer reasonable costs and flexible solutions to fit various budgets. Our upfront pricing philosophy ensures exceptional value for your money with no hidden fees or charges.
Luxury Black Limo Service Hartford's commitment to first-rate customer service drives all we do. Our committed customer service team is available to assist you with any questions or special requests you may have. This is from booking the trip until you reach your destination. We make every effort to ensure that your time with us is smooth and comfortable so you can focus on experiencing your special occasion or activity.
We are one of the handful of auto service providers in Hartford that offer Sprinter Van & Party Bus services.
Not only will you have a blast in our vehicles, but they can also take you to all the hot spots in Hartford, Connecticut. We'll drive you up and leave you at the place of your choice, show you about Hartford, and make sure you have a good time.
One of the finest limo vans and SUVs on the market completes our fleet.
Frequently Asked Questions
Is limo service offered round-the-clock?
The money you spend on our limousine service is worthwhile. Limo Service Hartford is available around-the-clock so they may enjoy their journey without stressing about transportation.
Is it worthwhile to choose a Hartford limousine service?
Having a secure means of transport is importance when traveling. The money you spend on our limousine service is worthwhile. Limo Service Hartford is accessible to our clients around-the-clock so they may enjoy their journey without stressing about transportation.
Does Hartford Limo Service offer any special services for special events or occasions?
Limo Service Hartford provides unique services for unique occasions. The special needs of customers celebrating marriages, milestone holidays, proms, bachelor or bachelorette parties, and other important milestones are catered for in these services. In order to create a memorable event, special services can include décor, red carpet treatment, wine or refreshment offers, and customized options.