Charter Bus Washington DC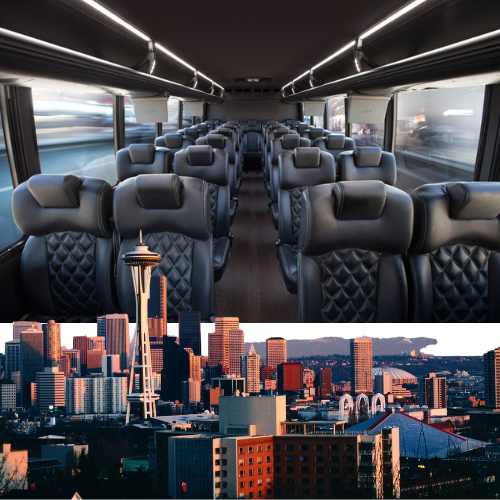 Metrowest Charter Bus Washington DC provides different types of transportation services all over the Washington DC
Rent a Charter Bus from Us
Many groups have relied on us for effective, secure, and pleasant transportation across Washington, DC. For occasions like personal tours, corporate meetings, college functions, weddings, and athletic competitions, we specialize in offering tailored bus shuttle rent and charter bus rental options.
Even if you're arriving by plane, Metrowest Company can provide your passengers with an exclusive airport van rental of any capacity. We'll ensure that your travel requirements are satisfied wherever you're going in DC.
Charter Buses
For big events like school field excursions and workplace outings, charter buses—are an attractive rental choice. A charter bus rental typically seats 56 to 57 people and has roomy lockers like baggage ports underneath the bus and easily accessible ceiling bins. Each large charter bus rental comes with aboard toilets and cozy adjustable places, and certain models may also be customized with internet access, electrical outlets, and TVs plus movie players.
Mini Charter Bus 
Tiny and moderate-sized parties who don't require a large charter bus rental should choose minivan rentals. The mini charter bus rental's maximum seating capacity varies based on the model and is between 18 and 25 passengers. For events like corporate excursions, evenings out, airport worldwide transportation, and local travel, vehicles are frequently reserved. While minibusses lack bathrooms, they may nevertheless include nice features like comfortable seats, internet access, and air conditioning.
Facilities We Provide for Charter Bus Washington DC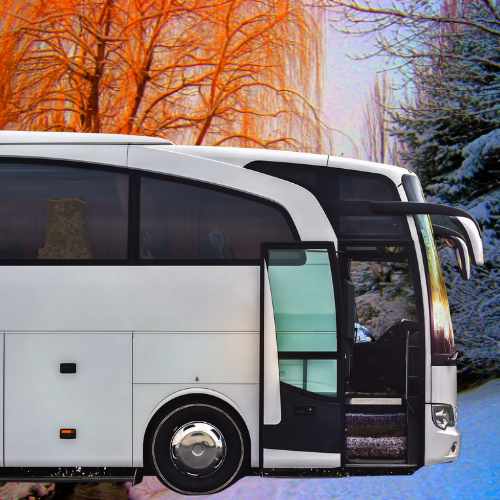 Rental of Athletic Club Charter Buses & Minibuses
Are any of the local Washington athletic activities team's away games taking place outside of the city? Renting an appealing charter bus will enhance your journey! We will not be concerned about lacking adequate space for every one of the gear if you rent a gigantic charter bus. Are they an organization of the national championship or Nets supporters instead?
Charter Bus Service in Washington DC for Weddings
There are several stunning, ancient sites in the country's capital that are ideal for organizing a DC fantasy marriage. Ensure that everyone shows up in time so they can appreciate the entire occasion after a lengthy preparation phase! To ensure that everything goes according to plan on your special day, book a marriage ceremony transfer for DC.
Transportation facilities for workers and place of employment travel
Being a significant center for economics and politics, DC needs effective professional mobility. Executive bus rentals have been coordinated by DC Charter Bus Metrowest Company for organizations of all kinds and commercial occasions of any kind. For our corporate party, their committed hire specialist will arrange a recurrent DC shuttle bus rental company with slick Charter Bus Washington DC outfitted with facilities like Internet and power outlets.
Renting personal charter buses and minibusses
For personal affairs including festivities, meetings, charity events, social events, and family gatherings, hiring a charter bus provides one of the greatest methods to go around DC. Instead of combating DC traffic in individual vehicles, your party could enjoy additional time sharing a qualified driver and roomy charter bus rental.
Metrowest's Charter Bus Services in Washington
The Team is constantly available
Our charter bus company team, including our drivers and online support staff, are always on hand to assist our deserving clients. Any time of the week, our customers can book a charter bus rental in Washington.
Skilled and Reliable Drivers
The Washington celebration minibus rental service's driver crew is well-trained and exceptionally courteous. The town's map is well-known to our operators. In the event of a catastrophe or awful situation in the city, they will gladly assist you by providing you with other safe ways.
The web-based reservation process is simple. The car can be monitored online by passengers using surveillance technology. It is best to reserve a cab a few hours in advance.