Car Service to Tf Green Airport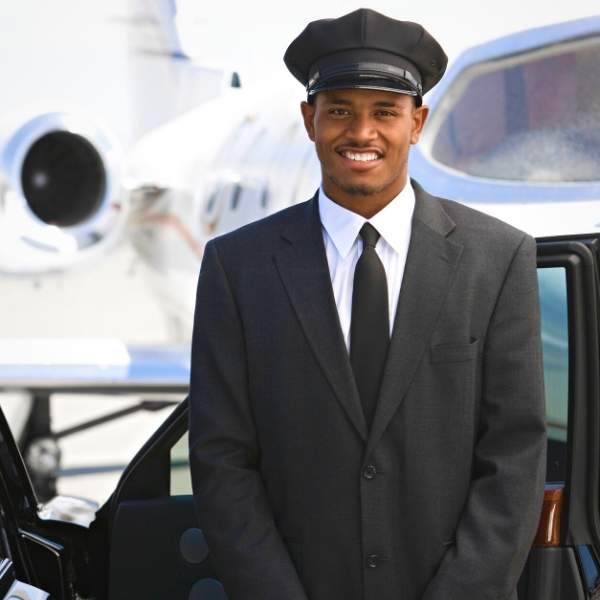 Our Car Service to Tf Green Airport
T.F. Green Airport, while commonly referred to by the acronym PVD, is situated in Warwick, Rhode Island, rather than Providence. A considerable number of visitors originating from the southern region of Boston exhibit a preference for utilizing TF Green Airport over Logan Airport due to its convenient accessibility relatively lower passenger volume, and little traffic congestion. 
The Rhode Island state government has provided support for an airport due to its perceived value as an asset for economic growth in the region. Consequently, the outcome has yielded an aesthetically pleasing and conveniently accessible airport for residents of New England to utilize. Furthermore, there are proposed initiatives to augment the existing runways in order to accommodate a greater volume of flights and accommodate larger aircraft at the airport.
Drop-Off and Pick-Up Airport Car Service:
Are you in need of a private vehicle service to take you to T. F. Green Airport (PVD) or Providence and Cranston? Our insured, professional drivers prioritize your safety, comfort, and happiness while offering consistent customer service. Our objective is to provide a safe, excellent quality, affordable ride for business and pleasure visitors in Providence and Cranston with a large selection of black cars, sedans, city cars, and SUVs. Book a black car online, using our car service app, or by calling our 24-hour customer care. No need to bother about parking or ground transit. We at Metro West provide you with on-time airport car service.
Our drivers will transport you to T.F. Green on time for business or leisure flights. Don't battle traffic to the airport—let us take you in style.
Our Metro West airport luxury car service to TF Green Airport takes you to Rhode Island, Connecticut, Massachusetts, New York, as well as New Jersey. Our TF Green airport car service knowledge will help us create the perfect trip for you, whether you're travelling for business or pleasure. Stress-free travel is our luxury ground service for trips to and from T.F. Green Airport.
Hire Our Car Service at T.F. Green Airport:
All of our vehicles and SUVs offer plenty of luggage space. Our pleasant and competent drivers will help you load and unload your valuable stuff.  Consider renting one of our spacious SUVs for larger groups. There is no other Rhode Island car and limo service that offers the same professionalism along with excellent services. 
Metro West Car Services is one of the safest and most trustworthy transportation businesses in New England. Our chauffeurs and drivers visit T.F. Green several times a day and know all the drop-off & pick-up sites. 
Give us your itinerary and we'll handle it. Rest assured that we have your back. That's why Rhode Island clients consider us the greatest transportation service.
Services from all over New England to TF Airport
Metro West Car Services has been consistently acknowledged as the top service provider in the New England region by our clients for three consecutive years. Without a doubt, our staff has exerted significant effort in providing exceptional car transportation services to our esteemed clientele. Furthermore, our team of experts consistently strives to exceed expectations in order to guarantee complete customer satisfaction while utilizing our transportation services.
When making a reservation with our organization, it can be certain that customers will get exceptional treatment akin to that of royalty. Our services are customized to meet the specific requirements of our clients, guaranteeing a remarkable and unforgettable experience.
Our primary focus is on providing elegance, sophistication, and exceptional service. When you want automotive services in the future, please do not hesitate to contact our firm. We are capable of providing transportation services to any desired destination.
Our experienced drivers strive to deliver the greatest client service. Call us today for T.F. Green airport car service!
The Optimal Choice for TF Green Airport Car services includes black cars and SUVs.
Metro West Car Services offers our esteemed clientele a remarkable and sophisticated transportation experience. A significant number of our past clientele consistently avail themselves of our services whenever they want dependable car service solutions.
When considering attendance at a significant event, one may find themselves deliberating over the selection of a vehicle service provider. There is no necessity to engage in additional inquiry; it can be said with confidence that our services will facilitate your journey to your desired location with an emphasis on elegance and sophistication. When making a reservation with our company, we guarantee a seamless and trouble-free experience. We prioritize stress reduction and convenience to provide a great travel experience.
Please call us immediately to arrange unidirectional travel to Logan Airport (BOS) or JFK Airport. We provide one-way and round-trip transportation. In addition to offering transportation services to and from airports, our company also extends its car services to cater to many unique events and occasions. 
Our Fleet Services at the TF Green Airport:
Having prior knowledge or expertise
Metro West Car Service to TF Green Airport possesses a group of drivers that possess extensive experience and are prepared to provide their services to you. Our firm demonstrates a high level of selectivity in our hiring policies, as we exclusively recruit and hire highly skilled professional drivers. Indeed, several professional chauffeurs approach our organization while in pursuit of career prospects owing to our exceptional reputation and esteemed position within the local community. 
Concepts of style and elegance
Our company possesses an impressive collection of elegant and contemporary cars and SUVs. Every single vehicle in our fleet undergoes regular maintenance. Our fleet undergoes daily washing and cleaning procedures. When choosing our services, you can be certain of consistently experiencing a luxurious and fashionable mode of transportation. 
Regarded as reliable or dependable:
Our organization is held in high respect and is widely trusted within the local industry. Over the course of several years, we have established enduring partnerships with several clients. Additionally, we have established robust collaborations with other transportation enterprises inside the state of Rhode Island. 
The drivers employed by our organization consistently demonstrate reliability, dependability, and punctuality. Rest assured that any concerns over the absence of your car or SUV will be alleviated, as we will promptly arrive in advance to provide transportation services. We also deliver our service to Stamford CT and other cities.