There are many sources of transportation around the world but to be on a safer and more convenient side the very best option is a renowned and authentic chauffeur service. There are many chauffeur agencies out there working in Boston and they are providing highly professional services and bringing ease and luxury to people. If you are not convinced enough about hiring Boston car services then we would like you to know every perk and facility that you would be getting once you start traveling in a Boston chauffeured ride. MetroWest offers rides where you book one for yourself and can go around anywhere with more convenience.
What Services Offer Chauffeur Service in Boston
A chauffeur is a person who offers his service to drive you around to your desired location and you have to pay a reasonable amount for that service. Many drivers offer the services but it is preferable to have a chauffeur service in Boston from us and you are not going to regret hiring any of the rides from them.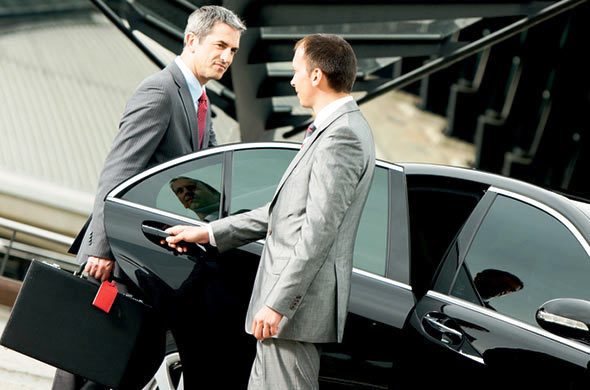 Following Are The Benefits Of Booking The Rides From The Chauffeur Agencies
You Can Choose The Driver Yourself
By booking a ride from MetroWest Car Service you have the option of choosing the driver for yourself with whom you feel like traveling or you have had a good experience in the past. The same driver would provide you the service making the whole atmosphere of the journey more relaxing and comfortable for you. When you feel safe and secure with the driver you are traveling with every second gets joy and peace throughout your journey.
Dedicated Concierge To Better Assist
One luxury kind of facility that you get while you book a ride from a chauffeur agency is that you get a personal concierge service. This is one very cool aspect of a chauffeur agency where you can communicate with them and share your whole schedule. The concierge will make sure that everything goes well from your one event to any other down the list. This is how you end up getting a whole plan of transport for all your events or your trip. Your whole plan is to manage professionally with a personal chauffeur and a luxury ride.
Estimated Hourly Rate- No Hidden Charges
Some car services provide transportation but you regret it in the end because of the hidden charges. Yes, it is becoming a common thing, and you are left with no option but to pay the extra fare. When there is an authentic chauffeur service where you book a ride everything gets monitored at the other end by the company. You are being told about the estimated charges or the charges according to per hour so you could have a better idea about the final fare. Also there sometimes deals are going on at these agencies which cost you even less compared to the other medium of transport.
Customer Services Are Available 24*7
Customer service is available anytime you need to ask any inquiry. If you are concerned about anything or you are not sure about your ride, you can contact the company at whatever hour, and Answer you about everything. This ensures that the company is responsive and reliable and prefers to convince their clients as their priority. You even get the option of consultancy where you can share your whole idea of the trip and you would be better guided about the service. This will even get easier for you and you will be provided with the best chauffeur ride accordingly.
Last Minute Booking Have Catered
There are times when someone has to travel suddenly and doesn't get a suitable ride. It might be the daytime or night. Considering the chauffeur service is available for their clients anytime you can reach out to them with a call or visit their website to look for a ride because these agencies have a larger driver network you would get succeed in hiring a ride anytime for yourself. Even local riders with unknown drivers are not mostly safe to travel with that too alone. So why would one not get the advantage when they find a chauffeur car service near me and a renowned chauffeur agency service?
Punctuality Is All There
There are places where you can't even think of getting late be it the Logan airport or any official work. If the car service to Logan airport is not serious about sending the ride on time then what is the use of hiring a ride and spending money? When you can take risks about getting late or want any kind of hassle then your ultimate choice of hiring a ride must be the chauffeur agency service because being the professional the ride would be at your doorstep just on time and you would be good to go on time for the desired location.
Your Feedback Is Being Considered
it is not just about you getting a ride and that is just about it but with a chauffeur agency your every second during the traveling matters. With the common and local transport, you don't have an option of sharing your whole experience be it a good one or a frustrating one. Here you have a proper option of sharing your feedback where you give remarks about the service, the chauffeur, and the ride. Your whole feedback matters for the agency as they make sure to not repeat those mistakes and there would be no loophole that makes a customer feel uncomfortable.
Conclusion:
Let's conclude here by having a look at all the mentioned details. The Global Chauffeur Agency Services are the best in all ways as high professionalism is there and there is no point that one has to regret having a ride book from them. Only there are benefits and convenience there for the clients which are very important when there are other many things that are enough to put pressure on them. So it is hoped that you are clear about the options for the ride. If you want to be on the safer side and take advantage of the chauffeurs while you are sitting in the back seat considering other important things in your life.