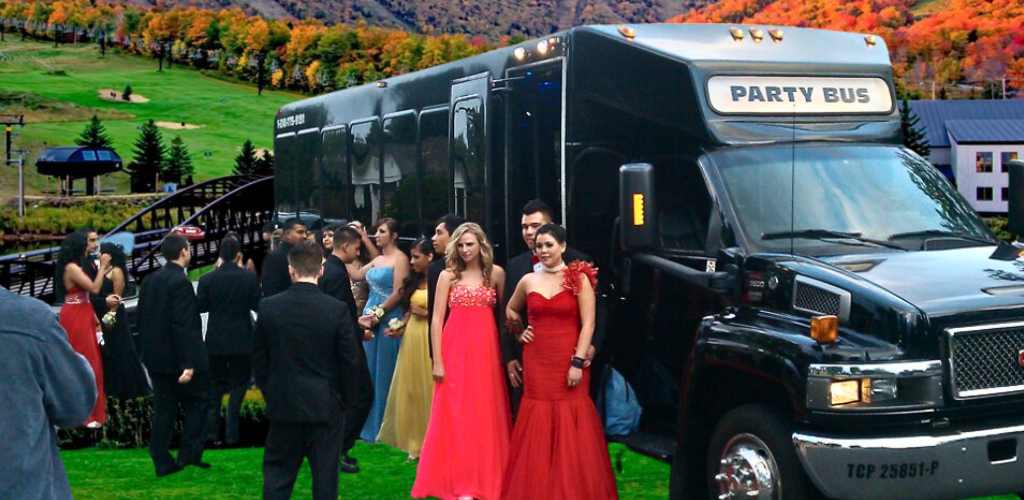 Party Bus Rental Burlington Vt
The city of Burlington is located on Lake Champlain inside a compact urban region that serves as the bustling and cosmopolitan centre of Vermont. Burlington is recognised for its notable liberal culture and intellectual independence. With its dual purpose as both an educational destination and a major business hub, the city maintains a strong sense of community despite its dual purpose.
Metro West's Party Bus Rental in Burlington Vt


Metro West Car Service is a prominent ground transportation provider, specializing in high-quality party bus rental Burlington area. With a multitude of accomplished journeys and a plethora of contented clientele, we are the preferred option for party bus rentals in Burlington, VT. Are you ready to see charter buses? Customers have the option to utilize our online price tool for obtaining a quotation within a matter of seconds, or they may choose to contact our reservations service, which operates 24/7, to assist them in the process.
When making arrangements for a vacation or event in Burlington and encountering a requirement for reasonably priced transportation rentals, it is advisable to investigate Metro West Party Bus Rental Burlington VT. Our company provides affordable pricing and convenient options for renting limousines, party buses, sprint vans, coaches, and charter buses. Obtain an immediate online quotation with our live chat feature or by contacting our live assistance phone line. If one is in search of a group transportation service, we provide charter party buses in Burlington with the capacity to accommodate up to 40 persons. Ideal for leisurely excursions with companions, whether they are friends or family members.
Affordable Party Bus Rentals in Burlington
Burlington, VT party buses are readily accessible for commemorating a wide range of events, including birthday celebrations, evenings of leisure, bachelor and bachelorette gatherings, as well as anniversaries. A variety of requirements and preferences can be accommodated by these buses. In Burlington, there exists an exclusive type of transportation known as the Prom Party Bus, specifically tailored to cater to the preferences and requirements of youngsters seeking to commemorate prom and homecoming events. Party Bus rental Burlington is priced to accommodate individuals from various financial backgrounds.
Metro West Car Services in Burlington offers a selection of high-end Limo Buses that cater specifically to the affluent segment of society. However, in the case of a sizable gathering and a need for a cost-effective celebration, one may consider availing of Cheap Party Bus Rentals in Burlington, which are available at reasonable rates. For those seeking a stylish wedding experience, consider renting an affordable wedding party bus. In addition, it is advisable to entrust the coordination of all arrangements to competent and skilled personnel.
Services for Renting Party Buses for Your Occasions
Metro West's birthday party bus service offers a range of options for birthday celebrations, including the rental of birthday party buses, stretch limos and exotic automobiles. These services cater to individuals of all ages, accommodating various milestone birthdays such as the 18th, 21st, 30th, 40th and 50th. In addition, they accommodate other adult birthday parties.
Additionally, Metro West offers comprehensive packages including luxury transportation and celebration arrangements. In addition, we provide customized birthday party buses that offer a distinctive and fashionable mode of transportation for surprise birthday celebrations. For celebratory occasions such as birthdays, quinceañeras, or anniversaries, individuals can access a range of transportation options characterised by their speed, dependability, and affordability.
These options include luxury SUV limos, exotic cars, sprint vans, and party buses. Enhance the significance of the day by pleasantly surprising your loved ones with opulent transportation options that are cost-effective.
Our Fleet of Party Buses
A party bus rental is an optimal mode of transportation for conveying oneself and companions across the city. Party buses are typically furnished with LED lighting, commodious seating arrangements, and an exceptional audio system.
Sprinter Party Bus
The Mercedes-Benz Sprinter party bus we have constructed has an optimal combination of dimensions and aesthetic appeal. Most limousine rental firms in the state of Burlington provide services for both standard limos as well as party buses. One can either obtain opulence in compact form or comparable luxury levels on a larger magnitude. This is advantageous for individuals seeking many possibilities; yet, it is widely acknowledged that a uniform approach is not universally applicable. The Mercedes-Benz Sprinter Party Bus possesses the same level of sophistication and enjoyable amenities often associated with a conventional stretch limousine. However, it is comparatively smaller in size than a standard party bus, rendering it a suitable choice for both your party requirements and financial considerations.
The Mercedes-Benz Sprinter Party Bus offers a high level of comfort and ample space for passengers, ensuring a luxurious travel experience.
This opulent "compact" limousine bus serves as an ideal resolution. The Mercedes Sprinter limousine has a spacious interior that can easily accommodate parties of up to 14 passengers. This ample space allows individuals to move and interact freely, fostering intimacy among visitors.
Black Party Bus
Metro West Party Bus Rentals has revolutionized the concept of the "party bus" by introducing innovative enhancements and features. The party bus offers a diverse array of amenities, including a dance floor equipped with high-quality sound systems, dance club lights, and luxurious leather seating. The bar is equipped with ice as well as bottled water to facilitate uninterrupted revelry while patrons transition between venues. The party bus offers such an enjoyable experience that individuals may be inclined to forgo their intended goal and instead continue revelling on board the party bus.
Ensuring Responsible Driving for an Enjoyable Evening
Bachelor and bachelorette parties are often characterized by exuberant and uninhibited behaviour. To guarantee the well-being of all attendees, it is imperative to choose a conscientious driver. Ethan Allen Coachworks expert drivers ensure safe and responsible transportation of individuals to and from their desired destinations. The cessation of festivities need not be required for anyone close to you. We will provide transport services to facilitate your attendance at social gatherings with fellow individuals.
Contact us for more details!