Limo service Connecticut to Nyc
Connecticut is blessed with beauty and peace. Connecticut has all the exciting and thrilling yet easy-going activities and attractions to have a blissful and beautiful experience that one needs in its life. To make your visit blissful, yet comfortable and affordable and to provide you with the finest of both states, Limo Service Connecticut to NYC or nyc to ct gives you a chance to enjoy your visit to the next level.
If you are visiting New York or need to travel from NYC to CT, a limo service from NYC to Connecticut is your most convenient solution. Our Metrowest limo service offers a variety of ct car service activities from traveling through its famous streets and seeing the most iconic buildings to uncovering the beauty of New York's parks and gardens. The state of New York will never leave you bored and always shine like a star.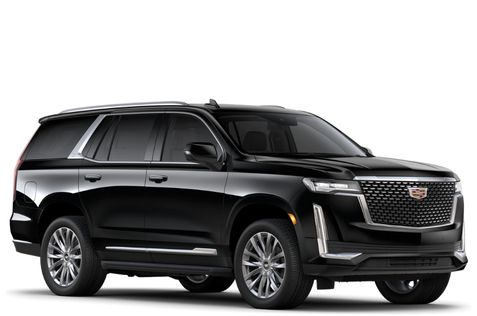 Door to Door Service from CT to NYC
Limo Service CT to NYC is known to provide premium door to door service, both in New York and Connecticut at the most affordable and economical rates. This makes your ride financially smooth. Door to Door Limo Service Connecticut to New York brings you the best limo experience ever. Our Limo Service nyc to ct provides the most up-to-date, contemporary, and ahead-of-time customer service unwrinkled, polished, and trouble-free. Limo Car Service has a commendable team of chauffeurs who will go above and beyond to make sure that you have the most blissful and satisfying experience with Limo Service Connecticut (CT) to NYC, NewYork.
Chauffeur Service from CT to New York
Our CT to NYC Chauffeur Service is one of the most known car services. Known for the excellent service we provide with the most veteran and proficient drivers and our services are rendered 24 hours, seven days a week. Our limo chauffeur service is available day and night non-stop to make car rides easier for you to lower your burden. CT to NYC chauffeur Service is the safest, most reliable, and most punctual Limo service available. Our cars including black limos, SUVs, and Sudans are your soulmate on the go that will always leave you pleased with a luxurious and comfortable journey.
New York to CT Car Service
People often ask us what makes us different from other limo car services in New York and Connecticut, and the answer is quite simple, executive, and straight forward.
Limo Car Service NYC to Connecticut excels in meeting our customers' expectations and standards. Limo Service NYC to CT prioritizes customer satisfaction and fulfills it. We are committed to customer satisfaction like no other. The Limo Service New York to Connecticut has promised to take care of our customers ardently, passionately, and passionately. Our customer service has always tried and will always keep providing people with the most unique and adjustable limo car service to each one of its beloved customers. We strive to be as flexible and customizable as possible to be able to cater to their distinctive demands.
 Luxurious And Hassle-Free Transportation Services
Limo Service Connecticut (CT) to NYC, Limo Service NYC to Connecticut provides our customers with a variety of services, including airport transportation.
Our airport transportation services are available for individuals, groups, and businesses to make travel. We do our finest to give you the most unchallenging car ride ever. Limo Service Connecticut (CT) to or from NYC offers airport transportation service to JFK, EWR, HPN LGA, BDL, and many other airports as well.
Metrowest Car Service excels in providing the most memorable ride to newlyweds with our wedding car service.
Limo Service Connecticut (CT) to NYC, limo service NYC to Connecticut is famous for providing top-tier limo service to and from bachelor and bachelorette events, limo service, weddings, and receptions. Limo Service CT and NYC offer the most luxurious and top-quality wedding limousines that can cater to everyone attending one's big day at very reasonable and economical rates. With our luxury limo service, you will arrive at your big-day destination in a very unique and contemporary style, leaving everyone mesmerized.
Why Should You Choose Us?
We provide the highest quality limo service from Connecticut (CT) to NYC, as well as limo service from NYC to Connecticut. This is so that you can be assured of the safest and most wonderful ride you will ever experience. We ensure our clients arrive at the right place safely, on time, and in a luxury vehicle. Our Limo Car Service hopes you will put your trust in our service so that we can prove our claims to be facts.