Chauffeur Service CT
Metro West Car Services provide Chauffeur Service CT for your travel needs. As our firm has grown. We have top choice for corporate and private ground transport. We can handle major businesses and small event visitors.  Provide the best care, safety and respect to our customers in Connecticut. We can bring you wherever and make your trip easy. Our luxury limousine and car services provide peace of mind.
Our company provides luxury cars, limos and buses for your family throughout the special occasion. We provide conveyance to and from the rehearsal, rehearsal dinner, ceremony and celebration. Party buses are a terrific method to travel with relatives and friends to celebrate their occasion. Our services ensure on-time, stress-free and stylish arrival.
Our High Quality Chauffeur Service in Connecticut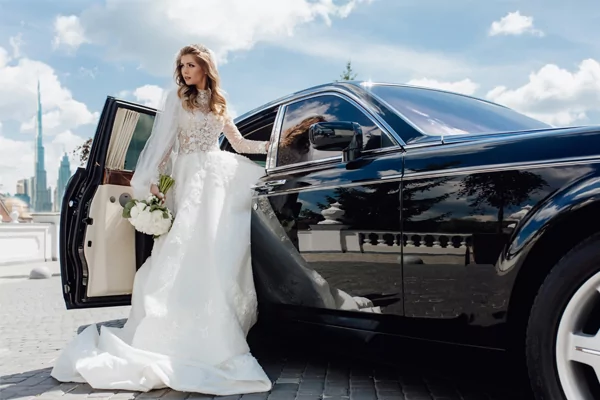 Wedding Limo Services
Reduce your wedding preparation stress
Your wedding is a life-changing day. Your big day is stressful because you want every detail to go flawlessly. Thanks to our firm, transit is nothing to worry about. Metro West Wedding Limousine has provided Connecticut, New York, and New Jersey with high-quality transportation for almost 30 years. Our services go much beyond this. Metro West's Limousine can transport you, your wedding party, and your guests to your destination, local or destination. We provide luxurious, stress-free services that everyone deserves that day.
Why Metro West's Limousine should handle your wedding transportation:
Luxury fleet

GPS car tracking in real time

Our fleet has surrounded sound, Wi-Fi, and plasma TVs. We provide all-inclusive packages for the greatest value.

Wedding accommodations of any size

Events like weddings may be stressful. Why bother about wedding transport when you have none? Let pros handle it. We provide reliable services to guarantee everyone comes on time for your big day.
Our skilled chauffeurs Service CT will safely transport you as well as your guests to the rehearsal, the event, reception, and after party. What about parking, lost out-of-town guests, and safe driving? Let us make your big day stress-free and memorable.
Global Ground Transport
Looking for a Connecticut Chauffeur service that handles global ground transport?
Travelling abroad for work or pleasure should be memorable, enjoyable, and stress-free. Metro West's Limousine provides safe, reliable transportation worldwide. You may trust our 24/7 customer support specialists to assist you during your vacation anywhere in the world. Call us if you need to make adjustments, request multilingual drivers or add luxury chauffeur service CT whaich make your journey more memorable or comfortable.
Why to Travel across the globe with us:
We provide global services with 24/7 customer care agents.

Professional, Certified Bilingual Chauffeurs

30+ years worldwide travel experience

GPS automobile tracking in real time

Ground transit is essential in many countries. It may be quite useful for corporate travellers on international business travels. It can also help carefree travellers on vacation abroad.
Corporate Travel Transfer:
We handle corporate airport transfers, convention buses, board of director meetings as well as offsite company meetings.
Metro West's Limousine has provided safe, on-time, professional chauffeur service CT transportation to large and small businesses for 39 years. We always offer the greatest price with our all-inclusive pricing. Metro West Limousine stands apart for numerous reasons.
Why Work with Metro West Limousine?
Dependable, prompt, consistent, and communicative

Safety discipline 

Experienced chauffeurs

New flight monitoring system offers real-time tracking and SMS notifications to business travellers and executive assistants

Wi-Fi in every car

Worldwide Transport
Metro West's Limousine is a reputable Norwalk and Wallingford transportation company. Our Limousine is the only Connecticut business with comprehensive corporate vehicle coverage without a price rise.
Our Chauffeur Limo Service in Connecticut
Whether it pertains to a professional endeavor or a recreational excursion, individuals universally aspire to optimize their time utilization. As is often understood. The act of travelling may be very time-consuming, particularly when assuming the role of the driver. This is where Metro West's chauffeur driven service is employed. All of our chauffeur service CT have through a rigorous selection process. The selected individuals possess exceptional driving abilities and have been specifically recruited based on their commendable attributes of dependability, assistance & tactfulness. Demonstrating a consistent readiness to provide informed guidance and recommendations. These individuals possess the ability to seamlessly integrate themselves into a team dynamic. While also exhibiting the capacity to assume a more supportive role when circumstances need such an approach.
Metro West's Private Chauffeur Car in Connecticut
Metro West's private car service is capable of providing secure and stylish transportation solutions for both personal and business-related needs. In addition to providing transportation services for airports, business events, executive travel and special occasions. Our company is also equipped to accommodate out-of-town vacations and various personal transportation requirements. These services cater to individuals, families and groups alike. We will ensure that your journey is maximally pleasant & devoid of concerns. Affording you the opportunity to either attend to your electronic correspondence or just granting you the liberty to unwind and savor the experience.
Provide Professional Chauffeur Service CT & Secure Journey
All the cars in our fleet undergo thorough cleaning and maintenance procedures to ensure their optimal condition. Additionally, our drivers are known for their amiable demeanour, polite conduct and high level of professionalism. Furthermore, our drivers have undergone rigorous security screening, received instruction in customer interactions & completed extensive defensive driver training.
Our primary objective is to ensure that your journey is convenient and enjoyable. Offering a range of chauffeur services ct and facilities designed to facilitate this goal. These services and amenities include:
Our team of reservation specialists is available to assist you in organising your travel arrangements and providing recommendations on the most suitable vehicle for your specific requirements.

The fleet of luxury cars available for hire include a range of well-kept and aesthetically pleasing options, such as sedans, towncars, limos, vans, and SUVs.

Chauffeurs who exhibit courteous demeanour, maintain a high level of professionalism, and present themselves in a well-groomed manner.

Additional amenities such as bottled drinks and newspapers are provided.
Get Chauffeur Service CT For Family Travel
It is well acknowledged that embarking on travel journeys with children may often lead to heightened levels of tension and anxiety.  Metro West's Chauffeur Service CT provides transportation services for individuals travelling to the airport or embarking on a journey to Connecticut. Our company provides car seats and water bottles, while our SUVs are fitted with DVD players in order to ensure the contentment, engagement, and tranquilly of the children. Reach out to Metro West's Car Service at your earliest convenience.