Charter Bus Rental Service New Hampshire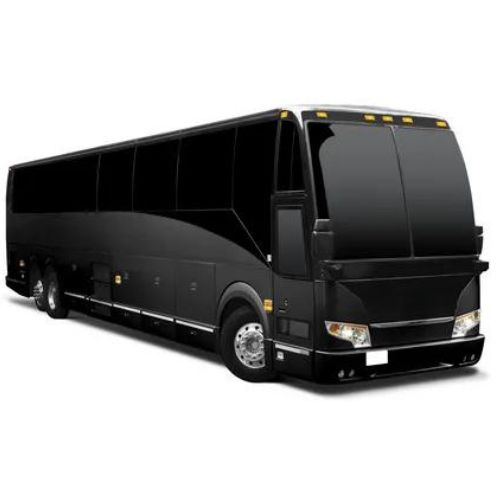 Explore New Hampshire with Convenience and Comfort: Metro west Charter Bus Rental Service
Rent a Charter Bus from Us
Welcome to Metrowest top-tier charter bus rental service in New Hampshire! If you're planning a group excursion, corporate event, school trip, or other travel adventure, you've come to the right place. Our commitment to providing exceptional charter bus solutions ensures convenience, comfort, and unforgettable memories.
Tips on choosing a Charter Bus Service NH
If you are planning a corporate tour, you should choose a charter bus service that offers hassle-free transportation. Here are some tips that can help you while choosing the right one:
Safety first:
Our charter bus company in NH has a good safety record and meets all safety regulations. Our drivers have proper licenses and certifications. You may also inquire about their fleet maintenance practices.
Experience and Expertise:
Choose a charter bus service with ample industry experience. Experienced companies handle various situations effectively and provide a smooth travel experience.
Customer Service:
 Pay attention to the charter bus company's customer service level during your interactions. Our staff is responsive, helpful, and courteous which makes a significant difference in your overall experience.
Amenities and Services: 
Amenities can make a huge difference considering the length of the distance. We have all luxuries like entertainment systems, power outlets, and onboard Wi-Fi.
Insurance coverage: 
Our charter bus company carries adequate insurance coverage to protect passengers in case of unforeseen incidents.
Cost and Transparency:
Request quotes from multiple charter bus companies and compare their prices. Be cautious of significantly lower prices, as they might indicate lower service quality. Our company provides transparent pricing with no hidden fees.
Contracts and terms:
 You may Review the contract carefully before finalizing your decision. Pay attention to cancellation policies, deposit requirements, and any other terms that may impact your trip.
Licensed & Insured:
NH charter bus service is properly licensed and insured. This helps protect you and your group in case of issues during the trip.
Charter Bus Rental for NH Events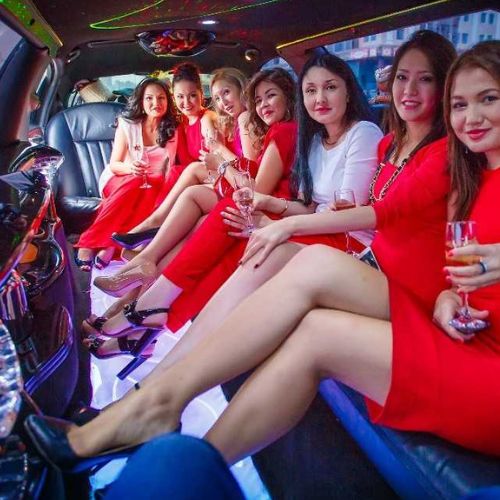 Rental of Wedding Charter Buses & Minibuses
Weddings can be a hectic and busy time for everyone involved. Organizing a wedding involves managing numerous logistics, such as arranging transportation, and ensuring everything runs smoothly on the day. Our charter bus rental NH ensures smooth transportation logistics and adds a touch of convenience and luxury for guests. It allows everyone to focus on celebrating the special day without worrying about transportation intricacies.
Charter Bus Service in Washington DC for Weddings
There are several stunning, ancient sites in the country's capital that are ideal for organizing a DC fantasy marriage. Ensure that everyone shows up in time so they can appreciate the entire occasion after a lengthy preparation phase! To ensure that everything goes according to plan on your special day, book a marriage ceremony transfer for DC.
Corporate Events:
We understand that corporate events and meeting schedules can vary significantly. Therefore, charter bus rental NH at corporate events simplifies transportation logistics and creates a positive and organized experience for employees and attendees. It allows companies to focus on the event's objectives while ensuring that all participants arrive at their destination comfortably and on time.
Sports Events:
Sports teams often rent charter buses to transport athletes, coaches, and support staff to and from tournaments. Our charter bus rental company can work with sports teams and event organizers to create customized travel itineraries that meet specific event schedules and requirements.
Reunions:
Reunions evoke emotions and nostalgia. Our charter bus rentals are often used at reunions to provide convenient and comfortable transportation for attendees. Whether it is a family reunion, class reunion or group excursion, we provide a safe and reliable mode of transportation.
Conventions:
Our Charter bus rentals NH are frequently used at conventions to provide convenient and efficient transportation for attendees. This promotes a sense of unity among attendees as they travel together to and from the event.
Senior clubs:
Senior clubs often organize day trips and outings to various destinations such as museums, historical sites, gardens, theaters, and other points of interest. Charter buses NH provide a comfortable and safe mode of transportation for seniors to explore new places and enjoy group activities. This allows them to stay active, engaged, and connected with the community.
Concerts and festivals:
With our Charter bus service, we transport large groups of concert lovers and festival attendees to the venue in a cost-effective and organized manner. It also reduces parking challenges associated with large events. They drop off attendees near the venue, reducing the need for individual cars and parking spaces.
frequently asked questions
Q: What types of charter buses are available in NH?
A: Charter bus rental services in NH typically offer a variety of buses including full-sized motor coaches, mini-buses, and shuttle buses.
Q: What amenities are provided on charter buses?
A: Most charter buses come with standard amenities like comfortable seating, air conditioning, and storage space. Luxury coaches may offer Wi-Fi, entertainment systems, restrooms, and catering services.
Q: How far in advance should I book a charter bus rental in NH?
A: you should book your charter bus rental as early as possible, especially for peak seasons or busy event periods.
Q: How much does it cost to rent a basic charter bus?
A: The Cost may vary from $800 to $1,500 per day for a basic rental coach.
Q: Are there any regulations or restrictions for rentals?
A: Yes, charter bus rental companies in NH must comply with safety regulations, driver qualifications, vehicle inspections, and transportation guidelines to ensure passenger safety.