Car Service Washington DC
Car Service Washington DC and Areas
Reliable Limousine Service in Washington, DC
Your ability to experience opulent transportation in the state capital might be greatly enhanced by locating a reliable Washington car service. Punctuality is one of the most crucial features of a reliable limousine car service Washington dc. When it comes to transportation, time is of the utmost, and a professional limousine service understands how crucial it is to get you to your location on time, on each occasion. Drivers who are skilled and informed can select the best routes and prevent delays since they have an exhaustive knowledge of the traffic patterns in Washington, DC. You can book a limo car for the following Washington areas.
UNION MARKET

CityCenterDC
Adams Morgan
Eastern Market
Georgetown
You can travel to the location of your choice without worrying about deadlines due to this level of dependability. Your tour experience could be significantly enhanced by a renowned limousine car service Washington DC, which can guarantee on-time arrival, security, top-notch customer service, and affordable pricing. You can experience the elegance and comfort of chauffeured transportation while touring Washington, DC's well-known attractions and dynamic neighborhood by choosing a reliable limousine service.
Book your ride from Metrowest today to save money: 1-877-693-7887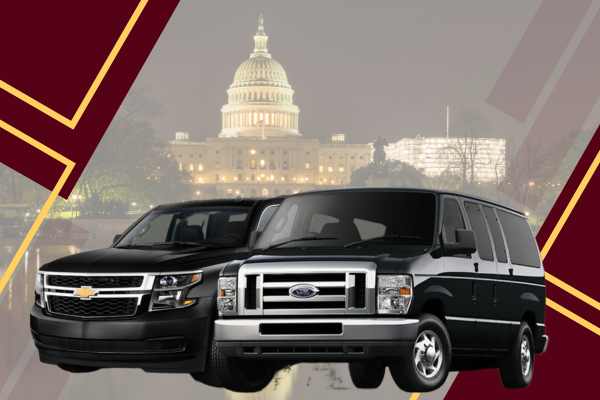 Secure your privacy with a private limousine service
A private limousine service offers a luxurious and unique mode of transportation that ensures the highest level of privacy. They recognize the need of maintaining privacy and take security measures to ensure that personal information, travel schedules, and any specific requests are kept confidential. Additionally, private limousine services give customers the option to tailor their journey to their interests. This includes flexible routes, additional drop-off and pick-up locations, and the ability to handle last-minute changes without sacrificing privacy or safety. This level of adaptability guarantees enjoyment that satisfies all of your demands. Additionally, a private limousine service offers a secure form of transportation, enabling visitors to travel in comfort and satisfaction.
Best Limousine Service in Washington, DC 
Relax and enjoy a professional experience as our expert chauffeurs travel Washington, D.C.'s crowded streets. We tailor our services to provide each customer with a special experience. To meet your specific needs, we provide a wide range of packages, from business trips and airport transfers to wedding activities and sightseeing tours. You can count on us to make your downtime in the nation's capital easier and assist you create wonderful moments. From the moment you place the initial inquiry until you reach your destination, our knowledgeable crew devoted to giving you top-notch service. You can count on our trained drivers to frequently be on time and prepared to take you to your destination because we place a high value on punctuality.
Get DC Airport Limo Service When You Need It
It's a great and opulent option to use the DC airport limo service to travel to or from the airport in Washington, DC. Whether you a seasoned traveler or are new to the area, using a limousine service can assist to make your trip exciting and stress-free. By making a reservation with a DC airport limo provider, you can relax knowing that a trustworthy mode of transportation will be ready to pick you up when you arrive.
That might not be anything more difficult than navigating an unfamiliar street or hailing a taxi. With a planned limousine service, you may easily travel your way to the specific pickup place and travel in the direction you want. One benefit of using a DC airport limo service is that the drivers are well-informed, experienced professionals who are familiar with the area's traffic patterns.
They are knowledgeable about the most efficient routes to take you there, ensuring that you do it on schedule. If you require trustworthy and peaceful transportation to or from the airport in Washington DC, using a DC airport limo service is a great idea. 
Washington DC Wedding Limo Service
Rent a wedding limousine to add a touch of elegance and luxury to your special day. A wedding limousine service can ensure a hassle-free and opulent transportation experience for you. It offers a classy and elegant approach to getting to the location of your wedding ceremony, making a wonderful entrance that will live forever in the memories of your guests. Additionally, it eliminates the need for a few vehicles, guaranteeing that everyone arrives promptly and on time. Finding parking and traveling is also made easier by hiring a wedding limousine service. Experienced drivers are familiar with the city's routes and traffic patterns, providing a smooth and efficient experience. 
They will work with you to choose the best schedule and routes, allowing you to focus on having a wonderful wedding rather than worrying about transportation details. By providing transportation for your guests to and from the ceremony and reception places, you ensure their comfort and convenience and enable them to fully enjoy your special day without worrying about parking or navigating unfamiliar regions. A wedding limo service in Washington, DC, provides an additional level of luxury and comfort to your wedding ceremony day. With the aid of a car service Washington dc, you can make unforgettable memories and travel to your special day on a stress-free, luxury ride.
Chauffeur Car Service Washington DC 
A crew of knowledgeable drivers is one of Chauffeur DC Limos' unique features. They value safety, punctuality, and excellent customer service in addition to being experts at navigating Washington, DC's crowded streets. We have qualified educated drivers. They go beyond the requirements you need to ensure that each customer has an effortless, secure, and excellent experience.
Chauffeur DC Limo places a high priority on safety and dependability. Licensed chauffeured and insured, giving you peace of mind knowing that you are in good hands. To ensure your safety throughout the journey, its drivers have to clear demanding background checks and follow strict safety procedures.
Make a reservation for a stress-free ride
A reliable and well-known company such as Car Service Washington DC Provider offers a wide range of services for stress-free transportation in Washington, DC. To ensure that our clients have a noteworthy and elegant experience, we take many precautions. Since we know how crucial it is to arrive on time, we make sure that one of our skilled, respectful drivers gets you up and delivers you directly to your destination. Whether you need to make a flight or go to a business meeting, we will get you there on time.
Our fleet of luxurious vehicles is perfectly kept and equipped with modern comforts for your pride. You may relax back in our roomy, expensive vehicles and enjoy traveling in comfort and elegance. We take pleasure in offering a high standard of protection and making sure that our vehicles are in excellent condition for your trip. We give safety the utmost priority. Our chauffeurs receive extensive training so they can navigate Washington, DC's streets with elegance and quickly. You can also travel to New York by car service.