Car Service from CT to JFK Airport

Car Service from CT to JFK Airport
Metrowest Car Service has achieved outstanding distinction for offering great car service from CT to JFK Airport. After you've utilized our offerings, you'll undoubtedly tell your relatives and close companions about us. We don't just send you to some of the busier airports with a driver; we go up and above. These skilled drivers are fully cognizant of the jam-packed roadway circumstances. If you require transport to JFK Airport from any place in the state of Connecticut, you can count on Metrowest Car Services to provide you with a higher degree of expertise and attention.
Book your ride from CT to NYC and other cities, Click for booking at our toll-free number: 1-877-693-7887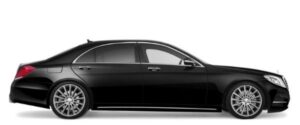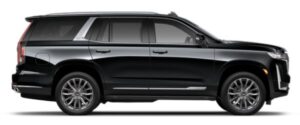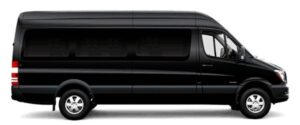 Limousine Rental Service
The fact that we try to be the greatest airport shuttle provider sets our JFK Airport vehicle rental separate from our rivals. We have a skilled group of individuals who are experts in their fields. Customers can rely on us to arrive at JFK International Airport from Connecticut promptly and with courtesy.
Once you contact Metrowest Car Service to arrange an airport ride, being late for an office appointment is going to be something of the past. We are not going to tolerate anything less than complete satisfaction from you during your whole interaction with us.
 Meet Our Professional Chauffeur, You Can Trust On!
If you must contend with Connecticut's congested roadways and transport luggage, commuting can be difficult. that's why Metrowest can be useful in this situation. In order to give you really unforgettable expertise, we only hire the most outstanding individuals to join our company team. These trustworthy drivers are experts on the road, and they would welcome the chance to do the labor-intensive work for you.
Metrowest Car Service is the central location for all of your personal transportation requirements when going to JFK Airport from CT. Our staff of chauffeurs is covered by insurance and registered, and we concentrate on providing you with dependable car transportation to JFK Airport to and from CT. We want to make certain you arrive at your final location on schedule. You won't have to worry about your travel inconveniences to arrive at JFK Airport. You maintain yourself informed of any delays or early departures based on the flight monitoring information.
CT to JFK Airport Transfer
Keep an eye on your flight so that we are able to ensure that you never experience any kind of flight delay; when it arrives, our driver will be waiting for you. Additionally, there are no extra fees for delayed flights.
We work diligently to meet all of your airport needs for any type of travel, whether it is for business or pleasure. We constantly work to provide you with top-notch transport solutions using a brand-new collection of cars, ensuring that you have the comfort of security you need. regardless of what kind of car you require—a Long Limousine, a Sedan, an SUV, or anything else—we will assist you in finding the most suitable and most recent model available. Our mission is to offer premium services throughout Connecticut while making sure that every one of our clients receives the most dependable and secure transfers at a fair price. Make a reservation with us right away!
Some other facilities we provide to our customers are
Official Transportation
For a top-notch premium limo, contact our booking office at Metrowest Car Services & Limousine. Company executives consistently have the most enjoyable drive in the region. Our skilled drivers are prepared to pick you up on schedule to drive you to any location in the Tri-State area, including sales conferences, company functions, and other destinations.
JFK distance from Hartford, Connecticut
From Hartford, Connecticut, to JFK, the entire travel distance is 116 miles (187 kilometers).
From Hartford, Connecticut to JFK, the total distance in a straight line is 97 miles.
This translates to 84 nautical miles or 155 kilometers.
The first stop on your journey is Hartford, Connecticut. It concludes at New York, New York's John F. Kennedy International Airport.
Southwest is the direction of your flight from Hartford, Connecticut to JFK (or -143 degrees from North).
Getting to JFK from the Worcester and Connecticut
All flights from Connecticut and Westchester to JFK Airport must be scheduled in advance. Depending on traffic circumstances, the initial vehicles of the morning arrive at JFK at around 6:15 am every day and a minimum of once an hour after that. You will receive a projected pick date after making your reservation. To account for potential unexpected traffic delays or multiple passengers in the area, kindly allow us a maximum of 15 minutes more than the anticipated arrival time. Since all of our vehicles have GPS tracking, you can reach out to us whenever you'd like for a notification.
FAQ
Q: How much do you charge for JFK from CT?
A: In addition to hourly service based on minimum time requirements and dependent on the vehicle you select, Executive Limousine provides comprehensive airport service. For further information, contact our reservations department.
Q: What is your company policy if our flight will get delayed?
A: We keep an eye on all incoming flights at all airports. Our computerized system modifies your booking with any alterations in the predicted arrival time of your flight as it gets closer. If the airplane is delayed, there is no need for you to call us. If the details of your flight change (for example, if you are moved to an alternative departure or you lose your flight), you're going to need to phone us.
Q: What is Your Policy on Privacy
A: At Metrowest Car Services, we value your right to privacy and take great care while handling your personal data. Your information will only be used for the purpose of verifying the reservation and/or answering inquiries about your service experience. We might also get in touch with you about Executive news, deals, and promotions if you give us permission to do so. Your information will never be sold to anyone.