Boston Area Prom Transportation Ideas
Prom season is here in the Boston area and we are getting nostalgic about our own high school proms…Some students dream their entire life about riding to prom in a limousine, whereas others simply want a way to get there. However, increasingly, we are seeing increased queries for alternative forms of transportation to the big dance. Here's some of the most popular choices:
Super Stretch Limousines:
By far, stretch and super stretch limousines are the most common form of transportation to area proms.  Ranging from 6-8 passenger models, these vehicles are popular with area students.  Look for package rates and know that most area limo companies will have a minimum on rentals during peak season.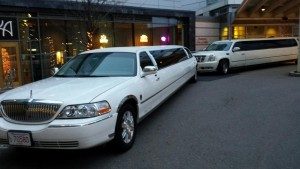 Party Buses:
Looking for a way to transport more than 8 passengers in one vehicle?  Consider a party bus!  These bigger vehicles are basically limo buses.  On the small end of the scale are 14 passenger models and they go up in size.  Hourly minimums are longer, supply is extremely limited so you'll want to book early (which can be hard when you're trying to nail down a group of passengers).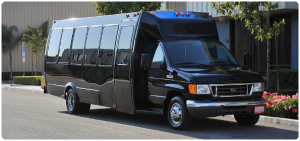 Your Own Car:
Some students do opt to drive themselves to prom.  Pros?  You can leave whenever you want and at most, you are paying for gas.  Con?  You have to drive yourself.
Rent An Exotic Ride:
Feasibility?  Difficult.  Cost?  Likely prohibitive – but we're putting it out there.  You'll probably need an adult to back the rental (financially, legally and more) – but we've seen and heard about it being done.  Again, see the cons of "your own car" (as more than likely, you rent an exotic ride, you're not looking for someone else to drive you). Boston Car Services
Other Ideas:
We haven't seen most of these actually put to use – but have heard about them in other markets and seen pictures.  Here goes:  Trollies, RVs, passenger or executive vans, school buses, fire engine and antique vehicles.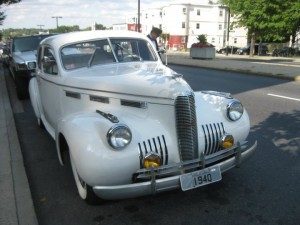 No matter how you decide to arrive at your prom, here are a few things to consider:
Decide early – that way if you need to reserve a vehicle, you have some options
Make sure everyone is on board with the decision
Get pictures – you will treasure them later in life
If you drive, put down the phone and put 100% concentration into driving – you owe it to yourself and fellow motorists
Party responsibly
If you are in need of a quote for prom services, please drop us an email or give us a call at 1-877-693-7887 – We offer 10% off for first time customers. Mention code MWCS. car service