Don't let transportation worries cloud your child's school experience. Our private School car Service prioritizes their safety, making sure they reach school and return home securely every day. As parents, everyone has safety concerns while sending their kids to school. However, now, with our School Cab Service, you can be confident they're in safe and reliable hands. We make their journey to school not just secure but also enjoyable.
Metrowest School Car Service Boston understands the importance of secure and reliable transportation. Our service offers the best solution for hassle-free trips, focusing on punctuality, safety, and privacy. With our promise of quality and extensive experience in the transportation industry, we provide complete services tailored to meet the unique needs of students and their families. This is in Boston, MA, and the surrounding areas.
Metrowest Car Service offers a comprehensive range of transportation services.
Private school transportation Service
Our Private School Car Service is designed for parents looking for more personalized and dedicated school transport options for individual students, small groups, or families seeking transport solutions. It offers exclusive vehicles for each route and tailor-made experiences for optimum convenience and privacy. Our services deliver exclusively personalized solutions at reasonable rates with maximum reliability for a tailored travel experience!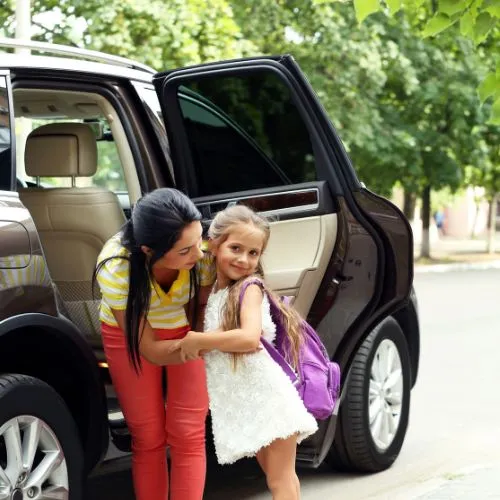 Special Events and Field Trips
In addition to daily school transportation services, we provide special event and field trip transportation. With group trip accommodations, students will always arrive safely for extracurricular activities in comfort. Our fleet of vehicles provides reliable transportation for school sporting events and competitions. We also ensure athletes arrive to compete at sporting events safely.
Regular school transportation
Metrowest Car Service provides regular school car services so students from various locations can access quality transportation. Our regular car service covers an expansive geographical area while being carefully planned to optimize convenience and reduce travel times as much as possible.
Frequently asked Questions
Our Private School Car Service in Boston MA provides tailored transportation for private school students. We offer private school car services that ensure students' safety, reliability, and convenience during travel, field trips, or extracurricular activities, unlike regular transportation services.
Safety is our top priority. That is why we hire only highly experienced chauffeurs who undergo extensive background checks and ongoing training, while all vehicles in our fleet come fitted with advanced safety features that follow guidelines provided by schools to provide students with safe journeys.
Yes! Beyond daily school travels, we also provide transportation for field trips, extracurricular activities, and sporting events. Our spacious vehicles can easily handle various group sizes and requirements for safe student activity participation.
Yes, we understand that each private school has different transportation needs. That's why we provide tailored transportation plans specifically for them – be they daily shuttle services, occasional field trip support, or assistance with sporting events.
Private schools choose Blue Nile Livery because we specialize in customized transportation plans, professionalism, and reliability – and offer parents peace of mind. By working together, private schools can ensure safe, convenient, and high-quality transportation solutions for their students while improving their reputation and assuring the well-being of each child in their charge.
Our School Cab Service Boston offers students who prefer shared transport a convenient and cost-effective solution. Perfect for social interaction among classmates, this option ensures safety, reliability, and social connection during each journey, with one of our drivers providing a pleasant ride atmosphere for an enjoyable ride experience.
Best school car service Boston MA
Metrowest Car Service ensures safe and reliable transportation services by conducting stringent background checks on our drivers, maintaining our fleet to the highest standards, and offering licensed and insured drivers dedicated to upholding high levels of safety and professionalism, ensuring an enjoyable journey for your young passengers.
We recognize modern families' needs. Our efficient yet adaptable Private school car service was designed to keep their needs in mind, seamlessly accommodating various schedules and last-minute changes.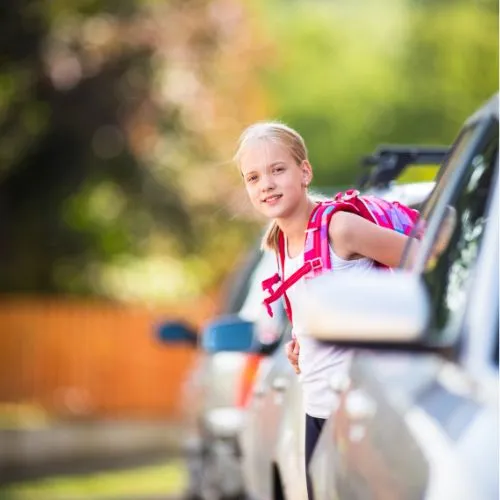 From daily travels to after-school activities and anywhere else, your family requires transportation with quick response times for modifications or cancellations. This ensures a stress-free journey for parents and students. We place high importance on customer satisfaction and strive to offer tailor-made transportation services that go above and beyond expectations. Our car service caters to students of all ages within Boston's community – serving schools and individuals.
Why Choose MWCS for School Car Service In Boston?
Our commitment to excellence, safety, and reliability sets us apart in the school transportation industry. We take great pleasure in serving parents, schools, and students and try to make every journey unforgettable! Please do not hesitate to get in touch. Our transportation solutions for private schools will ensure safe, convenient transport tailored to their unique requirements. Whether it's an auto, cab, or student bus & car service, we are here to help you.